Ακούσαμε το άλμπουμ των Λιβανέζων PHENOMY με τίτλο "Syndicate of Pain"
---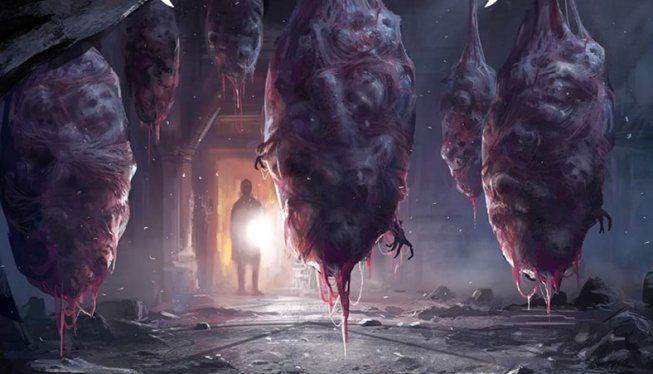 Phenomy – "Syndicate of Pain"
Since I don't care about comparisons with previous works and by being the "Syndicate of Pain" my first-time experience with the music of Phenomy, I have to say this: What a great and powerful album. Phenomy's third release has been one of the most enjoyable albums I had the pleasure to listen to lately.
Phenomy is a 4- piece outfit from Beirut, Lebanon that was formed in 2014, primarily to fuel the excitement and inspiration gained from the their early influences, such as Metallica, Pantera and In Flames. Judging by the result in review, the decision to form a band has absolutely worked out, with Phenomy being one of the most promising new bands in their genre.
The "Syndicate of Pain" is a concept work that develops and unfolds inside an asylum. Head of the clinic is the Dr. Anton Shuman, a criminally insane scientist that uses the patients as subjects for his terrible experiments. However, the horror doesn't stop in the mad scientist's inhuman experiments, since there is a deeper evil lurking that controls the Dr. as a pawn in its abysmal plans. Phenomy's third work is a creepy narrative supported by some powerful and very fitting metal music enriching the story's narrative.
Phenomy's third work presents a mostly groove metal oriented sound with a few hints of thrash metal for purposes of excitement and raw bursts of energy, while, the band, also, draws inspiration from the heavy and nu-metal genres as well. Artists like the Lamb of God and Machine Head have definitely inspired the tracks "The Mute, The Deaf and The Blind" and the instrumental "Beyond the Walls of Sleep", while the growling vocals often remind a more unprocessed version of Randy Blythe. Also, tracks like the "Bone Orchid" and "When the Darkness Comes", are the ones that mostly present the nu-metal influences of Phenomy. However, those songs' sound is notably heavier than the usual nu-metal approach being infused with the groove and thrash background of the band.
Phenomy's third work succeeds in all the aspects that are needed in order a concept album to be good. To be honest, the "Syndicate of Pain" is not just good, but a great record filled with heavy, powerful riffs, devastating vocals, a well-polished production and a well-written concept that keeps you hooked. In conclusion, if you haven't already listened to the album, do not waste any more time and give the "Syndicate of Pain" a chance, since it is such a powerful work.
Website:          www.phenomyofficial.com 
Facebook:        www.facebook.com/phenomyofficial 
Instagram:       www.instagram.com/phenomyofficial 
Twitter:           www.twitter.com/phenomyofficial 
YouTube:         www.youtube.com/phenomy 
Spotify:            https://open.spotify.com/artist/2oeDZHOGoxpg1kOq39JrL5 
Apple Music:   https://music.apple.com/us/artist/phenomy/1351261592 
SoundCloud:    http://www.soundcloud.com/phenomyofficial 
Phenomy – When The Darkness Comes [Official Music Video] 
https://www.youtube.com/watch?v=MQ7dNeyAE2A 
Phenomy – Beyond The Wall Of Sleep (A Tribute To H.P. Lovecraft) [Official Music Video] 
https://www.youtube.com/watch?v=GF-vnhffmaE 
Phenomy – The Mute, The Deaf, The Blind [Official Music Video] 
https://www.youtube.com/watch?v=PSzpCJzGnEg