Ακούσαμε το νέο άλμπουμ των Αμερικάνων VERITAS με τίτλο «Silent Script»
---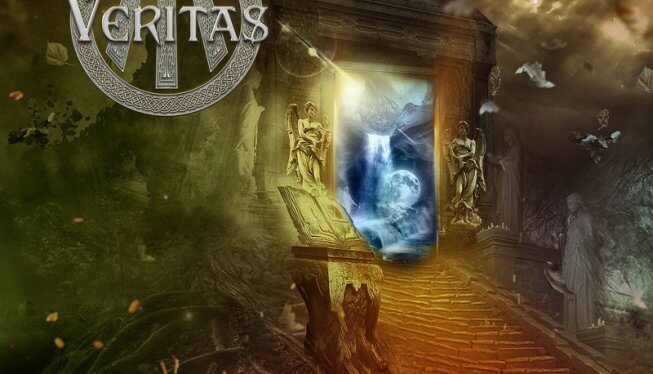 A Captivating Journey through the Depths of Music
Veritas presents their latest offering, «Silent Script,» a mesmerizing album that transcends traditional boundaries of heavy metal music. With their exceptional talent, the ensemble masterfully blends various genres like hard rock, progressive rock and power metal, resulting in an awe-inspiring experience that captivates from start to finish.
From the very first track, «Silent Script» immerses listeners in an otherworldly soundscape. Each piece is meticulously crafted, showcasing the incredible musicianship of each member of Veritas. The attention to detail is evident, and it is apparent that every note has been carefully placed to evoke powerful emotions.
The diversity of the compositions is a standout feature of the album. Veritas seamlessly merges heavy metal and hard rock with modern metal, creating a unique fusion that pushes the boundaries of metal as we know it. This innovative approach to music sets «Silent Script» apart from other contemporary albums, allowing for a rich and dynamic listening experience.
One cannot help but be enchanted by the harmonious blend of instruments. The haunting melodies transport listeners into Veritas' own realm. Tracks like «Grind Away» and «Buried» showcase Veritas" ability to create breathtaking atmospheres and evoke a wide range of emotions.
The album's production quality is exceptional, with each layer of sound coming through with pristine clarity. The orchestrations are dynamic and well-balanced, ensuring that no instrument overpowers another. Veritas" attention to detail is evident, making «Silent Script» a true audiophile's delight.
Veritas" «Silent Script» is a masterclass in musical storytelling. It takes listeners on a captivating journey, evoking a myriad of emotions along the way. Each composition is an incredible work of art, showcasing the immense talent and creativity of the ensemble. From start to finish, this album stands as a testament to Veritas" ability to create timeless, boundary-breaking music.
If you're craving a musical experience that transcends conventional genres and pushes the boundaries of what's possible, «Silent Script» is a must-listen. Veritas proves once again why they are at the forefront of musical innovation, weaving together a tapestry of sounds that will leave you in awe. Prepare to be transported to a world where music knows no limits.
www.facebook.com/veritasmusickc
https://www.youtube.com/channel/UC_n7AI_eOFdIJNXX0jvmxag
Veritas-Grind Away Lyric Video
https://www.youtube.com/watch?v=KElso9fXjyA